Updated on April 19, 2021
Genevieve Heineman - Women's Self-Defence and Essentrics™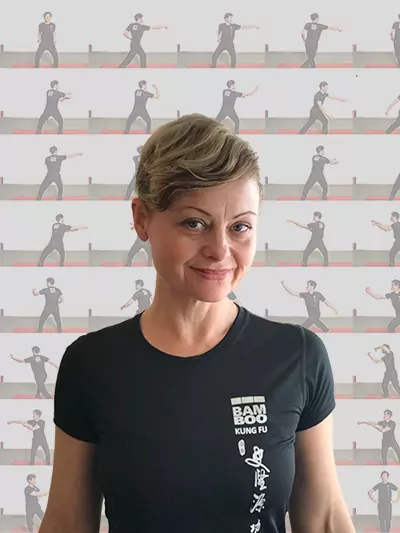 Genevieve Heineman is a certified instructor and licensed Essentrics™ instructor with Bamboo Kung Fu and has been studying Choy Li Fut Kung Fu with Sifu Kin Sze for the past few years. Genevieve is the founder of Essentrics with Genevieve located in Toronto. Prior to that, she was a professional dancer with a background in ballet, modern, jazz, and hip hop. She has also studied Wu Mei Kung Fu in New York City for a number of years. Wu Mei kung fu style was the predecessor to Wing Chun kung fu, the style that Bruce Lee made famous. This led to her interest in Buddhism and she later took her Bodhisattva vows with Fo Guan Shan (彿光山) temple in California.
It is her own personal experience that practicing Kung Fu has made her healthier, stronger, and more self-confident. Genevieve is passionate about helping people to better themselves through martial arts and fitness training. She is particularly concerned with empowering women, transgender, and non-binary people to feel safe and secure within their own bodies and to protect themselves as they navigate through their daily lives.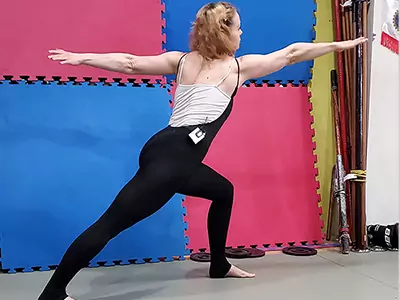 Genevieve is currently the instructor of the Essentrics™ programs and Women, Transgender, Non-Binary kung fu classes at Bamboo Kung Fu downtown location.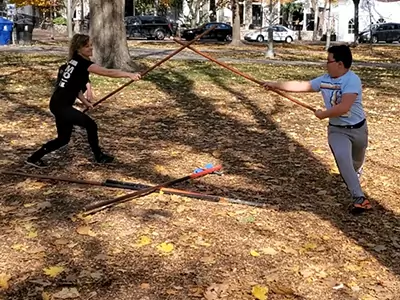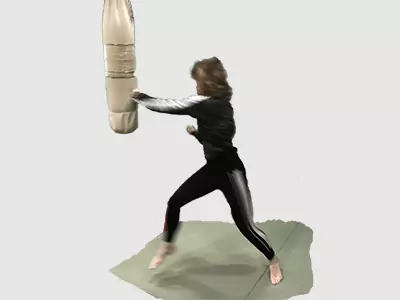 You may be interested in: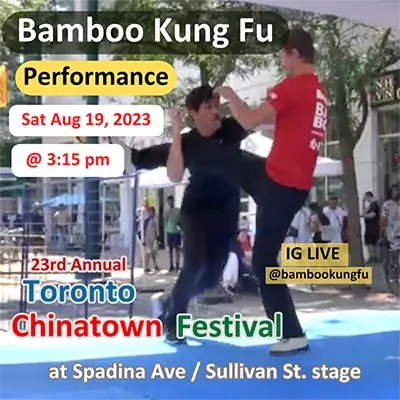 Bamboo Kung Fu students will perform Chinese martial arts on stage at the 23rd Toronto Chinatown Festival on Saturday, August 23, 2023. Our show will begin at 3:15 pm (UTC/GMT -4).
The martial arts show will be held at Spadina Avenue and Sullivan Street.
More - Martial art performance at the 2023 Toronto Chinatown Festival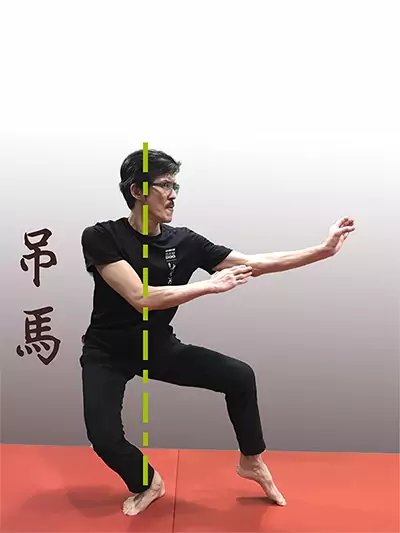 Stance is the ultimate foundation in martial arts practice. Stance is the essence of any kung fu practice. Without it, the quality of the kung fu techniques and leverage will not be effective.
read_more More - Stances: the most important foundation in martial arts practice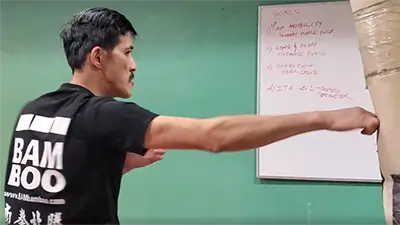 Does bad posture reduce punching power in kung fu? Yes. Forward-rounded shoulder posture reduces the leverage of the kinetic chain and affects punch accuracy, especially in Buk Sing Choy Li Fut kung fu.
read_more More - How Bad Posture Causes Punching Power Leaks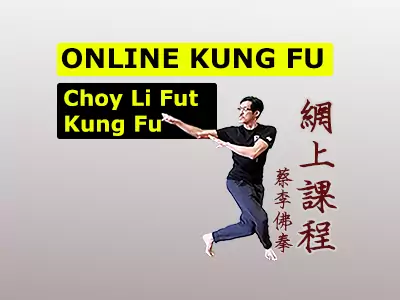 Online live interactive martial arts classes in the comfort of your home. Go to kung fu classes without travelling
More - Online Kung Fu classes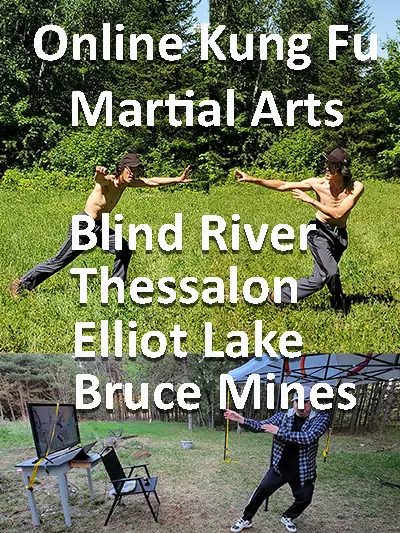 LIVE Online Kung Fu in the townships of Blind River, Elliot Lake, Thessalon, and Bruce Mines in northern Ontario.
Our online classes are cast LIVE from our location in downtown Toronto. Our online classes are Hybrid classes. This means the online classes are run together with in-person classes.
read_more More - Online Kung Fu-Blind River, Thessalon, Elliot Lake, Bruce Mines in northern Ontario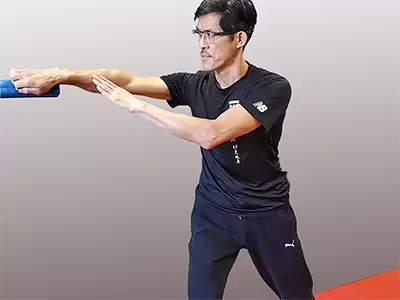 In-person and online options available.
Choy Li Fut kung fu is a dynamic martial art style with a diverse repertoire of movements. Class curriculum:
Primary goal: Improve overall fitness.
Secondary goal: Gain self-defence knowledge, Foster good biomechanics and posture to help you in day-to-day activities of daily living (ADL).
Everyone is welcome, with or without previous martial arts training experience.
read_moreMore about Adult kung fu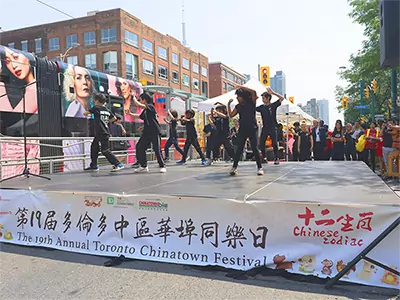 In-person and online options available.
Studies have shown the positive trends of long-term participation in physical activity programs such as martial art. Such programs help improve children's executive functions i.e., creativity, flexibility, self-regulation, discipline, and working memory functions.
By instilling good movement patterns in the children's kung fu program, children will gain the foundation which will set them up for a healthy and active lifestyle.
read_moreMore about Children's kung fu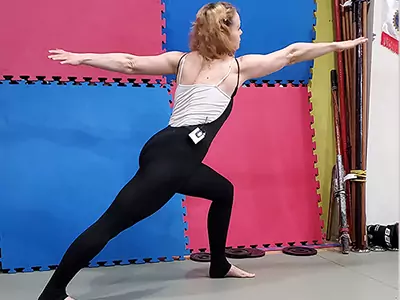 In-person and online options available.
Essentrics™ is a full-body workout that draws inspiration from ballet, Tai-Chi, that develops lean, strong muscles and improves your posture. The fluid and dynamic movements nature of the exercise is low impact and improves joint health. Lighten up your mood and move to the rhythm of the songs playlist.
read_moreMore about Essentrics™